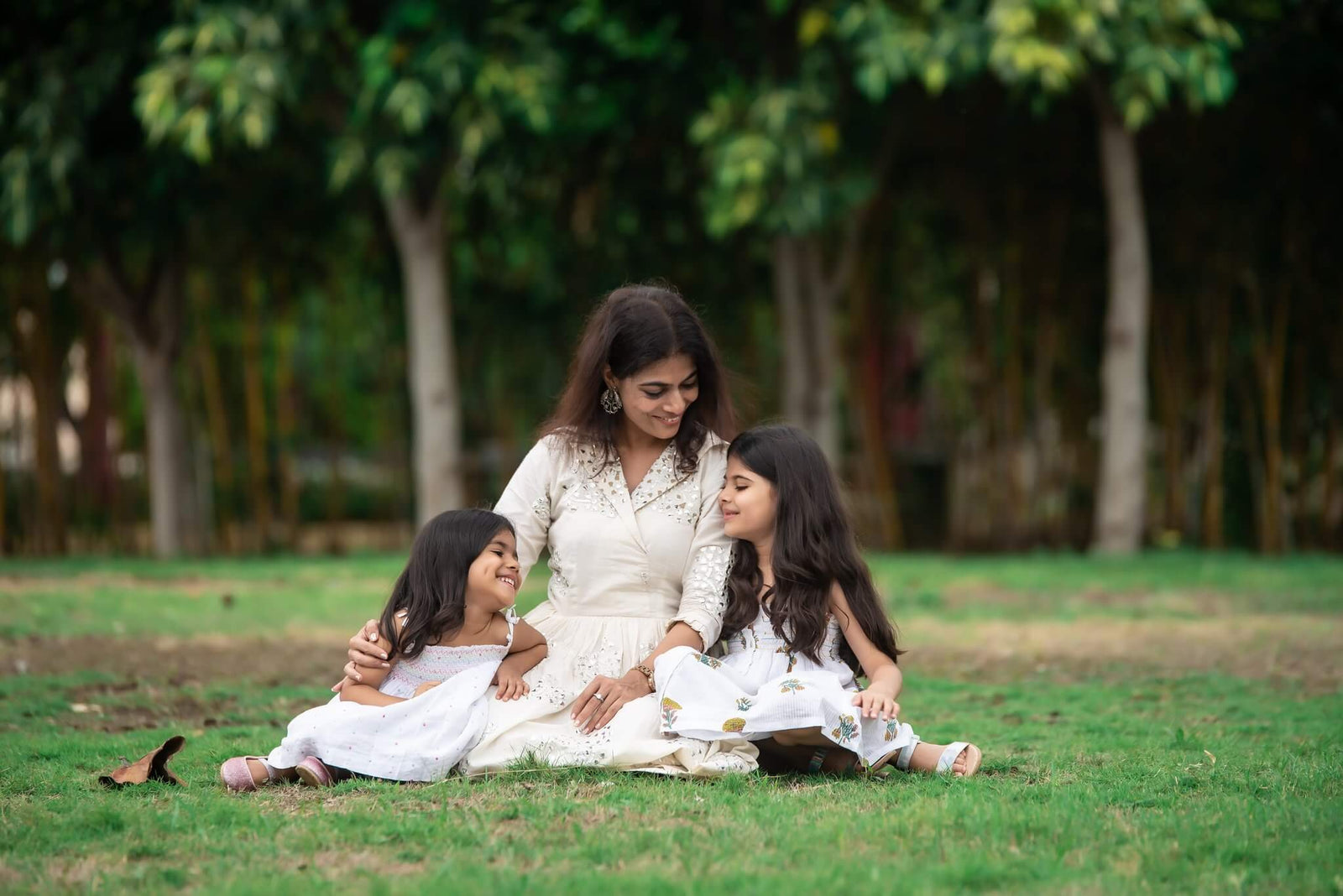 Threads of magic, woven with little princess dreams, knitted into dresses only fairy tales are made of…
Fairies Forever is a couture brand for little girls, made by a mother of two. It was born when Neha Vakharia Badera wanted her little princesses to be dressed in nothing less than the pure love she felt for them.
So we created an enchanting world of snow clouds, chocolate castles, pixie dust, and Cinderellas. But there's more to us than feather-soft frills, princess cuts and dreamy hues; each piece of our exclusive collection is a labour of love, flowing into the details of craft, comfort, and care. You'll find it in the skin-sensitive fabrics we choose; in the way we layer prickly zippers with soft flaps, and print labels on fine fabric to keep them irritation-free.
Inspired by the precious bond of a mom and daughter, our designs are stitched together with care. Each dress is handpicked lovingly, and packed thoughtfully. With Fairies Forever, every little princess has a mesmerising tale to wear. Because like every little girl in the world, we believe in special.